Since I began blogging back in 2008, the rise of small business within the online creative field has been increasing at a heartwarming rate… long may it continue!
Many of us find ourselves working largely alone and creating and nurturing a business by means of being "self-taught". We might have undergone a career change and landed feet first in brand new territories… with a pressing need to acquire a whole other set of skills.
I don't know about you but I've spent countless hours, days and weeks trying to find out how to do some of the more technical stuff - not a fan by the way! Not to mention time spent searching for relevant reads on things like productivity, finding balance or how I might be able to work a bit smarter. Exactly how do you get your photos to look so fresh and clean on your blog/site/Instagram feed? Where can I find people in a similar life stage who inspire me to keep pushing along on this path? Does anyone else feel like I do when it comes to taking a leap… i.e. scared witless but driven by the excitement and passion for what they do?
Shared knowledge is everything when it comes to working in an online, collaborative community and I've always been happy to pass on what I've learnt over the years. For simply START living, I wanted to pull it all together into one place because creation and inspiration are where it's at for me. And if you're here, then maybe you feel the same.
I hope you find these creative resources useful and that they inspire you to continue, and most importantly, allow you to focus more time on doing the work you love...
Going freelance or working for yourself can be a real eye-opener. Now you're essentially in charge of how you divide up your time and use it most effectively… and that doesn't necessarily include emptying the dishwasher as the perfect way to procrastinate!
Click here to read more on productivity and find a few organisational hints that might help...
As any online business builds and continues on over the years, it never fails to amaze me the amount of resources and useful contacts you end up needing… and then amassing.
It can be as simple as a way of creating a quick and easy PDF document that looks professional and doesn't make you cry in the process.
Maybe you're not sure how to begin dealing with the numbers side of your business? Or you need help overhauling your website or building a new one?
You might find what you've been looking for here...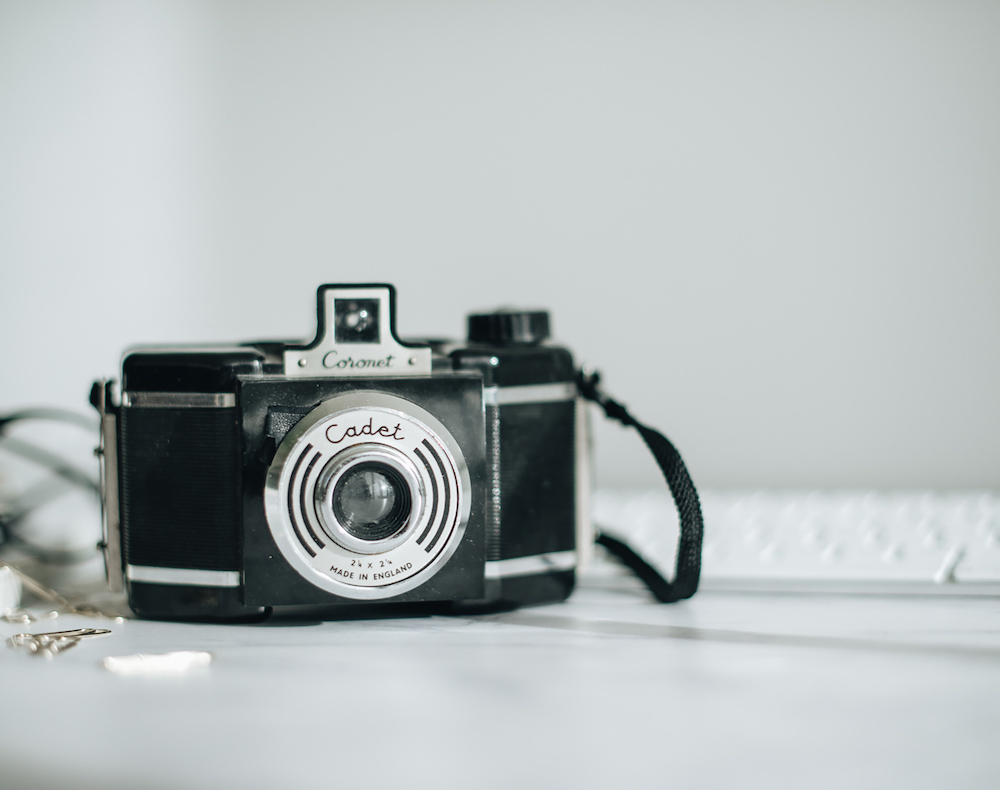 I've always been a completely visual person but blogging and hanging out on Instagram has only served to increase that ten fold! I'm drawn to clean, bright, minimal imagery and aesthetics but have often found my own skill set (read: not much at all!) very limiting and quite frustrating at times
Over the years I've worked with some brilliant photographers, picked up some Instagram hints along the way and learnt how to refine my own minimal (mostly monochrome) visuals.
If this sounds like something you'd like to explore further, take a look...
I find creativity hard to come by without feeling some connection every now and again. So much so that I wrote a whole blog post about it here.
In its simplest form, finding a connection with someone in a similar situation to you comes down to the "Me Too!" factor - something I've found to be invaluable when it comes to running a creative business by yourself.
But how do you find that support and inspiration when you're freelance, work from home or by yourself for the most part?
Maybe this is a good place to start…
Nothing quite matches up to settling down with a really good book - it's something I've started to consciously carve out time for these past couple of years.
As well as a healthy dose of fiction for holidays and down time, I'm increasingly drawn to books that run the gamut from mindset to motivation, general wellbeing or those that are inspirational or relevant to the field of being an online creative.
Take a look here at my current favourite selection of books for creativity and inspiration…
I'll be updating the Creative Resources section regularly so if you know of anything (or anyone) that might be useful to the online creative community, please drop me an email at: amanda@simplystartliving.com.
Please note: This isn't an advertising space. I only list resources and services that I've used or those that have been utilised by a friend or trusted fellow creative.